Location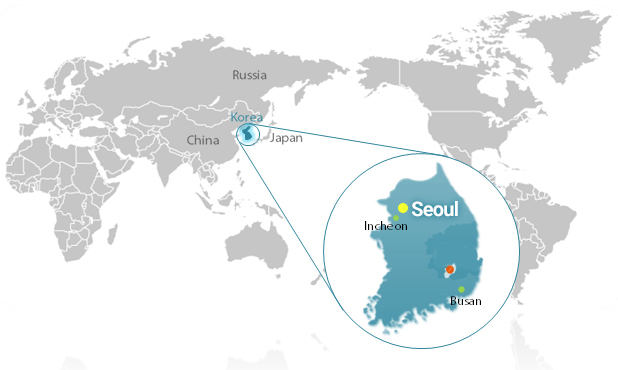 The Republic of Korea, once known as the "Land of the Morning Calm," is now the world's 11th largest economy and the gateway to Northeast Asia. Its natural beauty, combined with unique cultural heritage preserved for thousands of years and amiable people, attracts visitors from all over the world.
Weather

Korea has four seasons with a wet monsoon/summer season in the middle of the year, and a cold winter from November to March.
Culture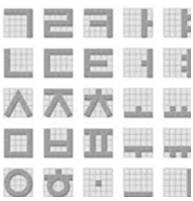 Hangeul
Korean alphabet , A very scientific writing system that has been designated by UNESCO as an important part of the Memory of the World Heritage. As a result of the Korean Wave and Korean economic prosperity, the desire to learn hangeul and the Korean language is exploding.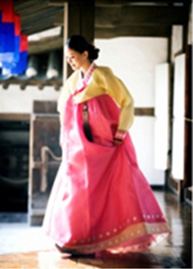 Hanbok
Traditional Korean clothing. In traditional hanbok design, curved features are important. As they are not meant to be tight fitting, the inherent beauty of hanbok is apparent in its elegance and style created by the abundance of material. The curves and vibrant colors of hanbok have had a significant impact on the Korean fashion industry. By combining traditional dress with modern fashion, a series of fusion hanbok designs were introduced. Designs and patterns of hanbok have even been applied to architecture.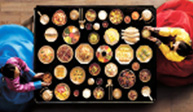 Hansik
Korean food, contains less meat and features a wide variety of fermented foods, assorted vegetable dishes, and rice. It is very nutritious and is becoming more and more popular around the world for its health benefits. Traditionally, Korean table settings are comprised of a number of side dishes. Family and friends gather around the table and share between themselves, sampling every dish. Only boiled rice and guk (soup) are two items that are not shared. These customs represent the true character of Koreans as being people who prefer to do everything together.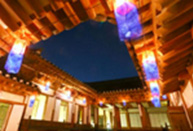 Hanok
Traditional Korean houses . Many international visitors are showing interest in the traditional Korean home, hanok as they want to experience ondol, the Korean floor heating system very effective in the cold winter. ondol is an important aspect of unique architectural style in Korea and brought floor heating into vogue globally.
Daegu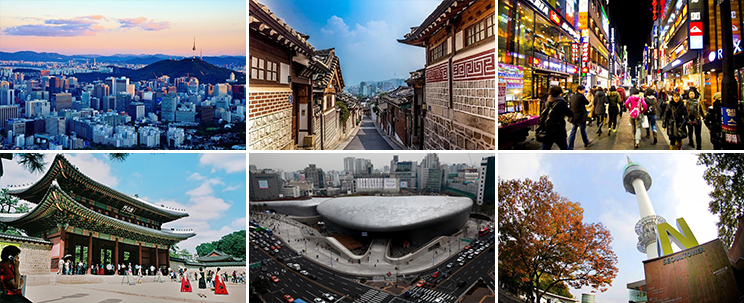 Daegu Metropolitan City is the third largest city in Korea and is located in the southeastern part of the Korean peninsula. Daegu is the Medi-City leading the future of medicine and business, rising as the global hub of R&D and the knowledge-based industry in northeast Asia being the birth place of Samsung, LG Electronics and POSCO.

Gyeongju

Gyeongju was the capital of the Silla, a dynasty for almost one thousand years. Based on the city's unparalleled historical and cultural legacy, UNESCO added Gyeongju's historic areas to its World Heritage Sites in 2000.
Andong

Andong is the home of Confucianism in Korea. During the Joseon Dynasty, Andong attracted scores of Confucian scholars becoming a pioneering city in Confucian thought. This city also contained the highest number of private schools from the Joseon Dynasty as well as Confucian schools.

Andong has become a famous tourist area ever since Queen Elizibeth visited in 1999. She spent her birthday in Andong visiting such places as Hahoe Village, Dosan Confucian School, Byeongsan Confucian School, Bongjeongsa Temple, Icheon-dong Soekbulsang (engraved Buddha on granite), Sinse-dong ChilcheeungJeontap (7 story pagoda), Dongbu-dong OcheungJeontap (5 story pagoda), Ocheonrelic.s site, Andong Folk Village, and AndongSoju Museum.
Haeinsa Temple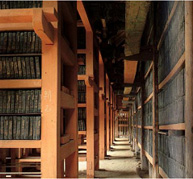 Haeinsa Temple was founded during the third year of King Ae-Jang's reign (802), by two monks Suneung and Ijung. The name "Haein" originates from the expression Haeinsammae of Hwaeomgyeong (Buddhist scripture), which means truly enlightened world of Buddha and our naturally undefiled mind. Along with the TripitakaKoreana (National Treasure No.32) and Janggyeongpanjeon (National Treasure No. 52), 15 more public treasures and some 200 private treasures are enshrined at Haeinsa Temple, which has been appointed as a universal cultural heritage since December, 1995 for its many cultural properties and historical remains.